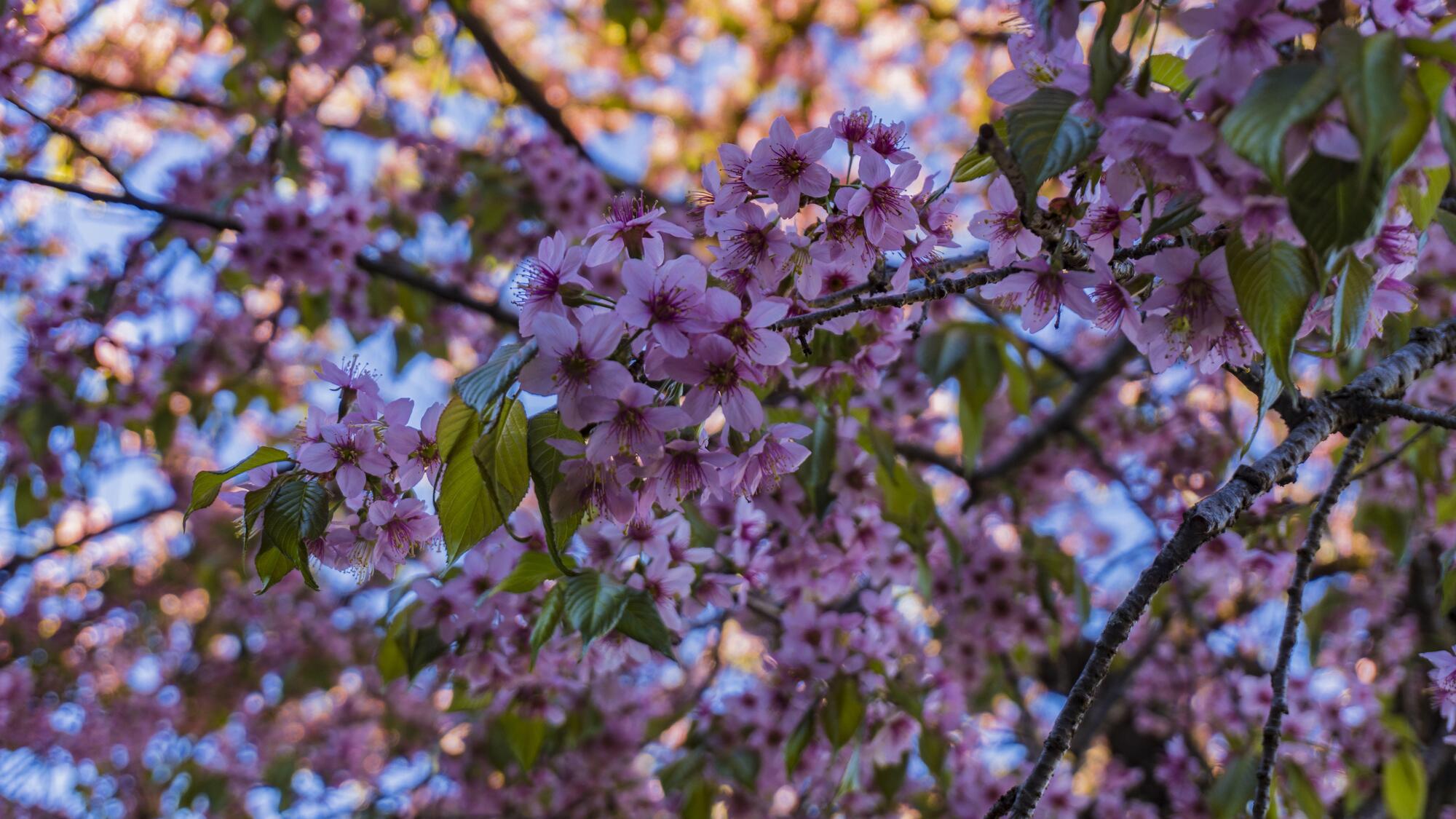 Cherry Blossoms School was established on 12 February 2007 by Mr. Adani and Mrs. Purnima Kayina, founders of Cherry Blossoms Society (https://www.cbskohima.org) that is registered as a charitable organization working for the welfare of people with disabilities (PwD). Cherry Blossoms School has classes from Pre-Nursery to Class 10, and includes a Transition Room too. CBS is affliiated to Nagaland Board of School Education, Government of Nagaland. The registration number is PP/5348/12.
Cherry blossoms symbolize "clouds" due to their nature of blooming en masse, besides being an enduring metaphor for the ephemeral nature of life. Cherry blossoms are a symbolic flower of the spring, a time of renewal, and the fleeting nature of life. The cherry trees are ubiquitous in our region, and its bloom touches the heart of everyone. The cherry blossom, according to the language of flowers, symbolizes innocence, purity and beauty. For many around the world, the cherry blossom tree is a reminder of how precious their lives really are. The blooming of cherry blossoms signifies not only the arrival of spring but the beginning of the new academic year for schools.
Since our inception, our inclusive education programme has supported children with disabilities. In an Inclusive environment, we help children with disabilities access primary and secondary schools that meet their needs. We also provide specialised physiotherapy and rehabilitation, and skills training to help children get good jobs or create their own businesses in future.
Cherry Blossoms School is committed to ensuring that every child completes a quality, inclusive education without discrimination or exclusion.
If a child can't learn the way we teach, maybe we should teach the way that they learn …. Ignacio Estrada